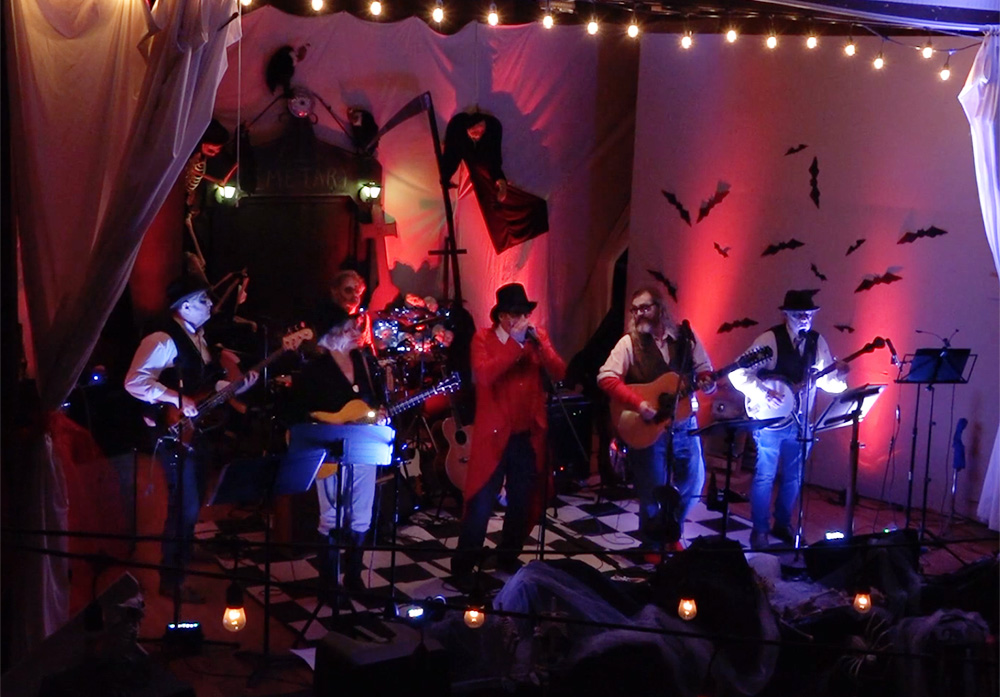 ---
Wind & Rain performed this past weekend at our local Black Cat Ball, in Langley, WA. It was a big outing for us, as it was the debut of "Version 2.0" of the band.

Plagued by personnel changes (we lost Keith Boyd to a high paying job in Denver, and Nicole Parnell to the clarion call of theater), we've been rebuilding the band since the Spring.

Evan Callahan stepped up to take on an additional load of lead vocals, as did Caven Keith. And late in the game we brought on Joann Quintana to provide lead and back up vocals. We also were able to integrate the father and son team of Gordon and Cooper Ullman on trumpet and trombone.

All in all, a great showing, a good time, and we're poised to have a really fun 2020 with the band.
Be sure to sign up for email updates to hear about upcoming shows in 2020. We have some really great events already starting to line up!
(L to R) Evan Callahan, Scott Small, Russell Sparkman, Caven Keith, Bruce Launger, Joann Quintana, Cooper Ullman, Gordon Ullman